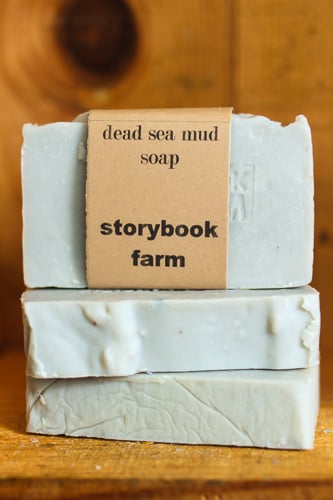 Dead Sea Mud Soap
$

8.00
Frankly, we thought that Dead Sea Mud was just about label wow--but, we admit it, we were wrong!
It is pretty fabulous stuff. Even in soap, a rinse off product, you can notice it--it makes the soap creamier, and your skin feels smooth & soft after washing with it.
The scent is spa-ish--rosemary & peppermint with a touch of fresh cucumber--very invigorating.
And just like all of our soaps--it is hard & long-lasting, makes lots of suds, and leaves your skin soft and soothed. Our guarantee--your skin will not squeak after using our soap.
ingredients: palm, soy, coconut, castor and rice bran oils, water, lye, dead sea mud, rosemary & peppermint EOs, fragrance. cucumber.