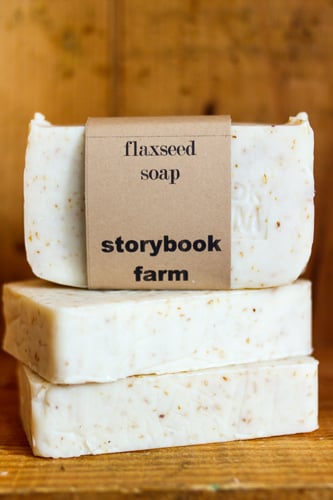 Flaxseed Soap
$

7.00
Flaxseed--how surprising--not just a wonderful food, it's super in a bar of soap. The scrubbiness & oil of flaxseed work beautifully in soap. The scent is a fresh herbal blend--stimulating & energizing.
And just like all of our soaps--it is hard & long-lasting, makes lots of suds, and leaves your skin soft and soothed. Our guarantee--your skin will not squeak after using our soap.
ingredients: palm, soy, coconut, rice bran & castor oils, water, lye, ground flaxseed, fragrance.