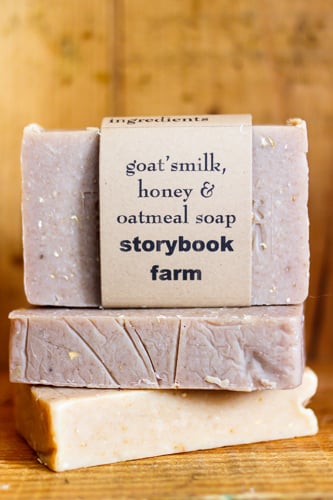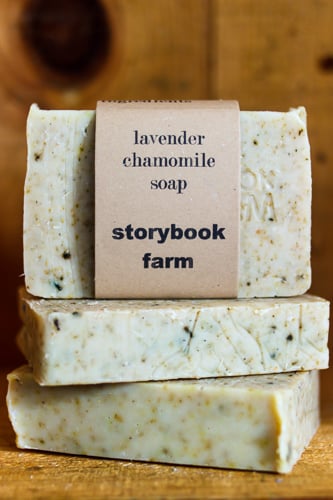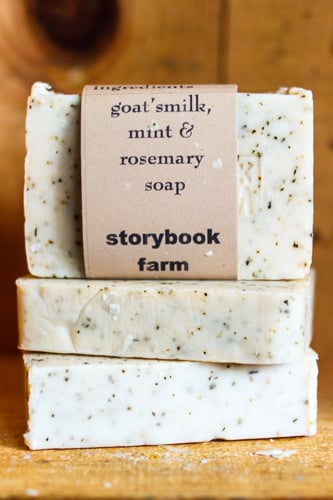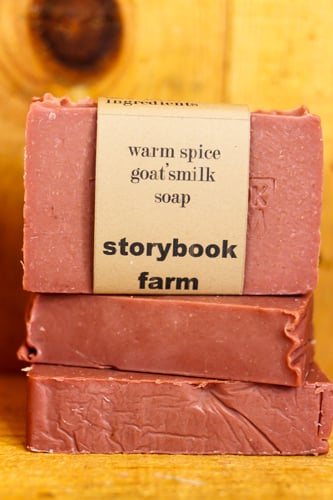 Four Different Goat's Milk Soaps 38% local
$

7.00
All of our soaps are mild and skin soothing, but there's something about the extra butterfat in the goat's milk soaps that makes them especially nice for the skin.
We get the goat's milk from a friend of ours who's a dairy farmer--and in our goal of making our soap as local as possible, the goat's milk soaps are around 38% local.
And just like all of our soaps--they are hard & long-lasting, make lots of suds, and leave your skin soft and soothed. Our guarantee--your skin will not squeak after using our soap.
We have four different scents to choose from--
The sweet & bracing Mint & Rosemary Soap is great for morning wake up--kinda takes the edge off of starting the day. It is a pale tan speckled with dark mint.
Lavender Chamomile Soap is designed for delicate complexions--the lavender & chamomile are skin beneficial. It is a creamy off-white speckled with chamomile.
The Honey & Oatmeal Soap truly does smell like honey, milk & oatmeal together--it's one of our all time steady sellers--everyone likes it. Light tan and creamy, with the gentle scrubbiness of oatmeal--this soap is wonderful morning, noon or night.
Warm Spice is scented with cinnamon, cloves, allspice & a hint of apple--it is colored with warm red clay. The scent will linger on your skin for awhile.
ingredients: palm, soy, coconut, rice bran and castor oils, goat'smilk, various essential oils, fragrance, & botanicals & clays depending on the soap.