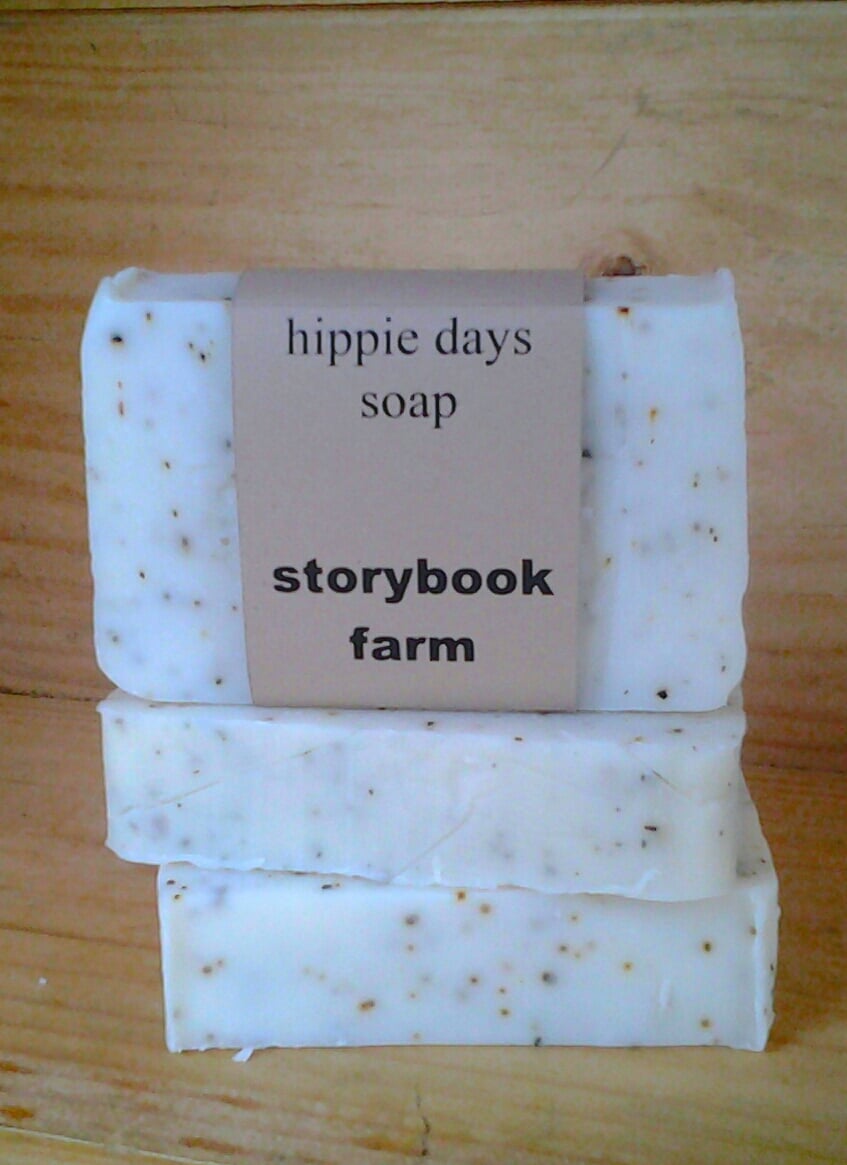 Hippie Days
$

8.00
Patchouli....it brings back memories--gotta love it--but not straight--it needs to be toned down a bit--after all, it's a new century. So we blend it with a touch of orange and some vanilla --and it becomes something new and rather mysterious.
There's some hibiscus tea, too, for old time's sake--remember Red Zinger?
And just like all of our soaps--it is hard & long-lasting, makes lots of suds, and leaves your skin soft and soothed. Our guarantee--your skin will not squeak after using our soap.
ingredients: palm, soy, coconut, castor, and rice bran oils, water. lye, patchouli, hibiscus tea, fragrance