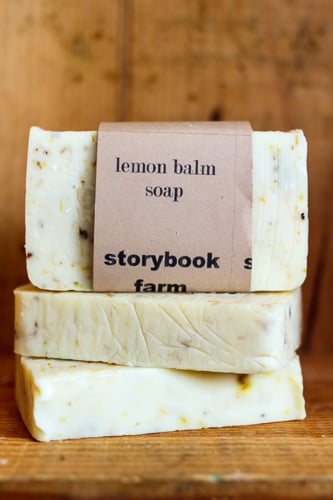 Lemon Balm Soap
$

8.00
The scent of Lemon Balm is totally addictive, a fragrance that is never stale. It's a combination of fresh lemon & green herbiness. The lemon balm in the soap is grown right here on Storybook Farm.
And just like all of our soaps--it is hard & long-lasting, makes lots of suds, and leaves your skin soft and soothed. Our guarantee--your skin will not squeak after using our soap.
ingredients: palm, soy, coconut, castor and rice bran oils, water, lye, fragrance, lemon balm, FD&C dye.