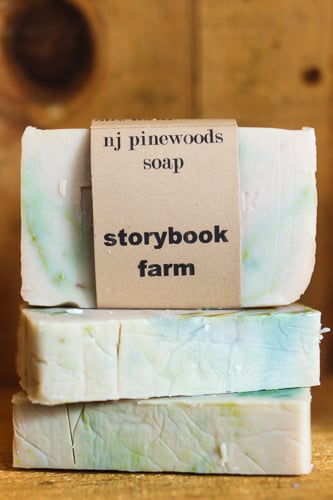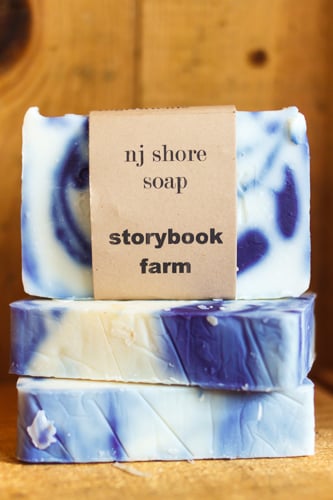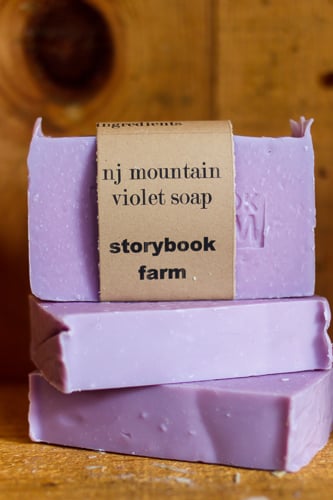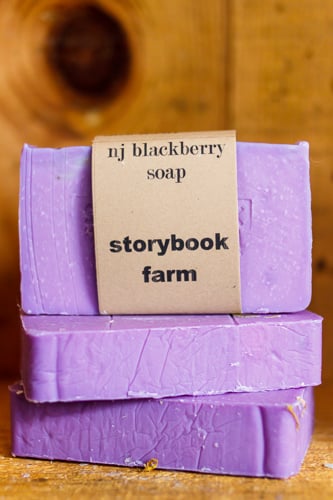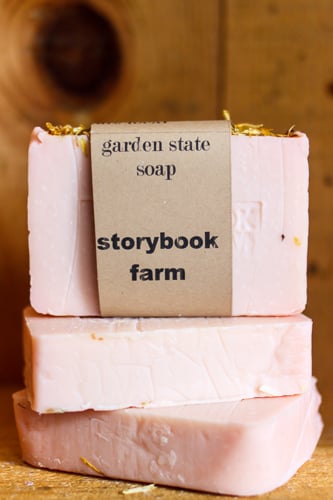 Five Different New Jersey Soaps--56% Local
$

8.00
No NJ jokes, please....a hard fact about soap is that most of the ingredients come from halfway around the world. Since a goal here at Storybook Farm is to be as local as we can, we came up with the NJ Local soaps.
We are able to make these soaps 56% local by using local plants & vegetables, and by substituting buffalo tallow from a local farm for some of the oils in the soap. These are the only soaps we make that aren't veggie.
There are five different New Jersey Local soaps-- honoring different areas and products of NJ:
NJ Pinelands is scented with pine, cedar & spruce--woodsy and fresh. It is swirled with green oxide.
NJ Shore evokes the salty brine of the sea.
NJ Garden State has heirloom tomato puree & calendula petals. It is scented with cucumber & lemon.
NJ Blackberry is deep purple and smells exactly like a tart ripe blackberry.
NJ Violet is pale purple & reminds us of the secret violets found in the deep woods.
And just like all of our soaps--they are hard & long-lasting, make lots of suds, and leave your skin soft and soothed. Our guarantee--your skin will not squeak after using our soap.
ingredients: buffalo tallow, soy, coconut, castor and rice bran oils, well water, lye, & various fragrances, essential oils, colors, clays, oxides, vegetables & botanicals.