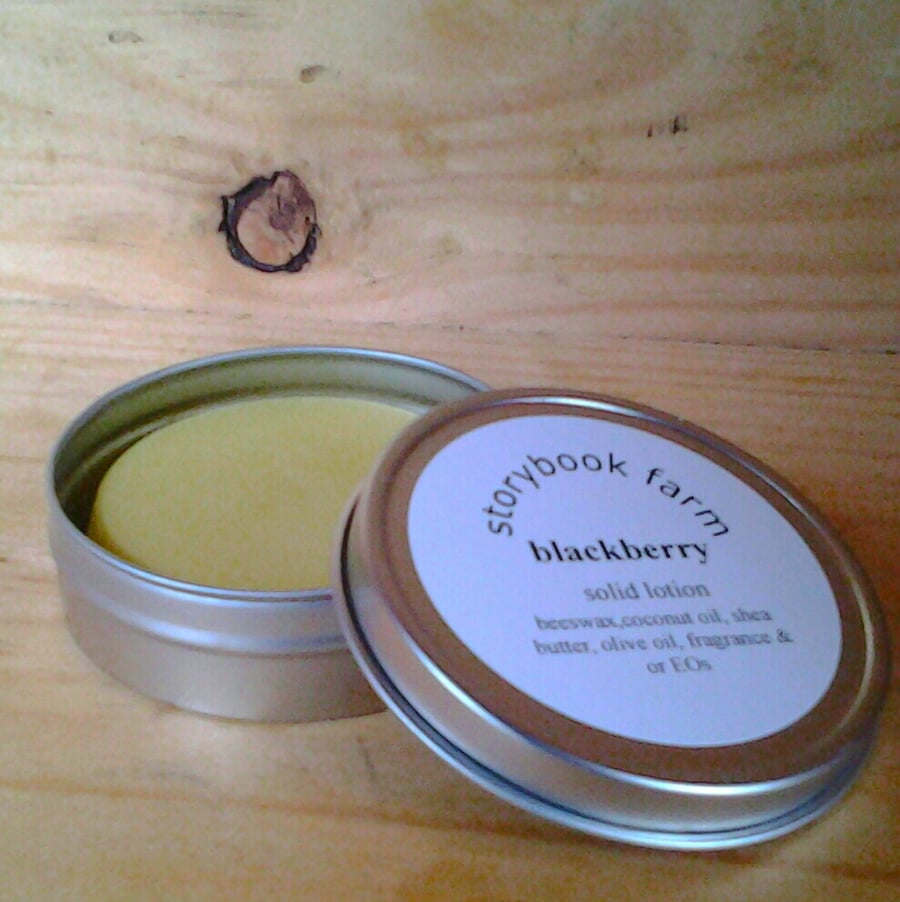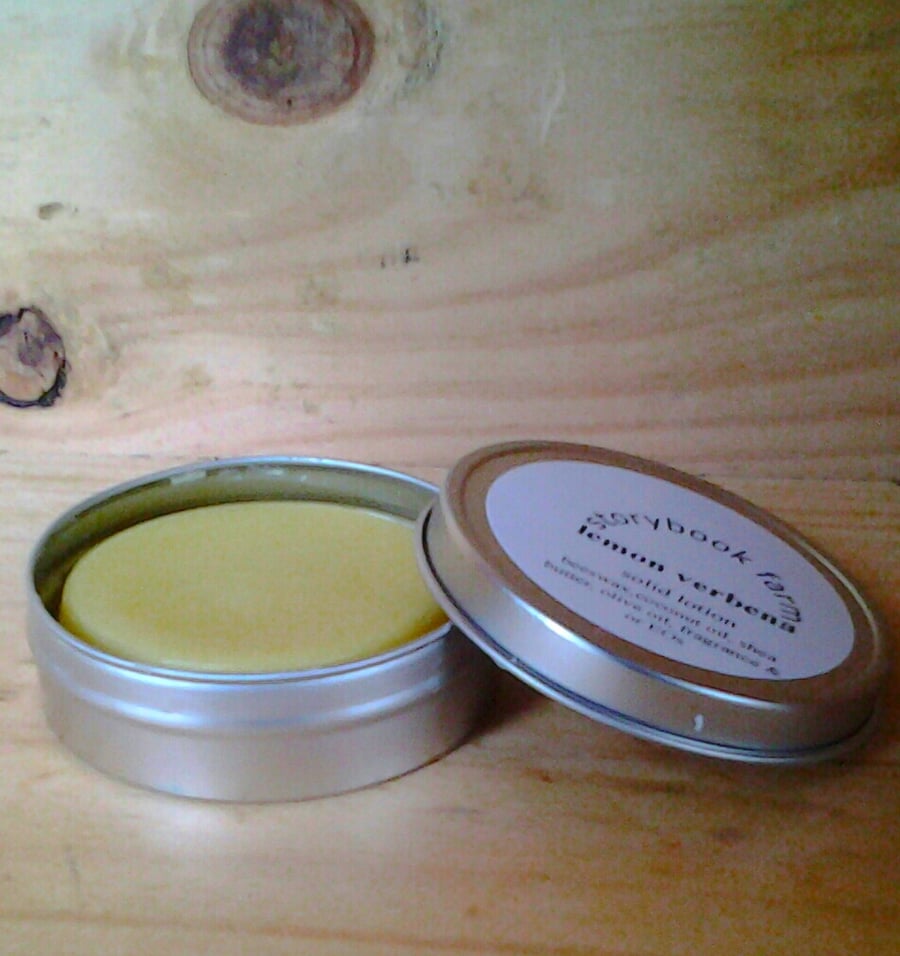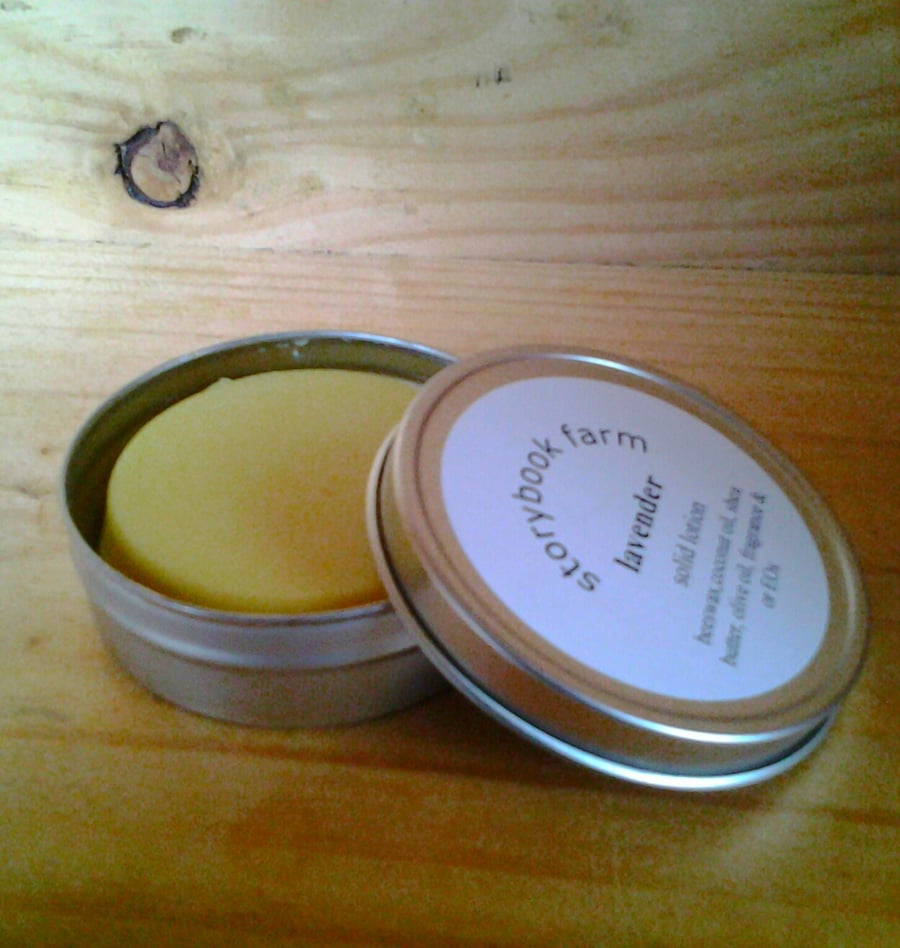 Solid Lotion Bar
$

9.00
This lotion bar is just what your skin needs --it is a heavy-duty barrier type skin treatment in a convenient solid form. It comes in a tin so you can take it with you during the day.
It will melt with the warmth of your skin--you can use it on cracked fingers, cuticles, knees, elbows, the skin on your heels and the bottom of your feet--anywhere that needs some emergency relief! I even use it on my lips.
It comes in three scents--
Blackberry--not as sweet as you'd think it would be, and in combination with the beeswax is delish.
Lavender--love that scent--and lavender is skin soothing also.
Lemon Verbena--can't get enough of this--a greeny slightly sweet & herbaceous lemon.
Ingredients: beeswax, shea butter, coconut , olive, & rice bran oils, fragrance &/or essential oils.
2 ounces